From the Heart of Linda C. Shearrill to your Heart

Dear Brothers and Sisters:

May I a take a moment of your time please?

God has called me to Foreign Missions and I need your help!  We are a Global Ministry Network.  My team and I are joining hands and Networking with Ministries throughout the World to Reach the masses for Christ before the coming of our Lord.  The Lord has given me a mandate to help Men and Women of God who lives he has touched throughout the world to Build Churches, open branches of our School of Ministerial Training.  To prepare ministers for the work the Lord has given unto their hands.  I cannot carry this burden alone.  I need you to feel this burden with me.  Our Global Ministries is committed to helping churches throughout the world.

We must, and every child of God must do our part to usher souls into the Kingdom of God in these LAST DAYS OUTPOUR before the coming of our Lord and Savior Jesus Christ.

I want you to take this opportunity to sit down and write me a letter and enclose your love gift donation of $25.00 or more.  I want to send you a DVD of my first days in Uganda, East Africa in 2009 as a gift of thanks to you for your contribution. 

Before you write that letter consider joining hands with me to become a Covenant Partner with me in this World Wide Ministry.  Download the Covenant Partner Registration Form and mail today.

SUPPORT MY MISSION TEAM AND I AS WE PREPARE TO GO TO KENYA IN SEPTEMBER 2015

                                                   Sincerely yours in Christ,

                                                   Linda C. Shearrill

SUPPORT OUR FOREIGN MISSIONS MINISTRY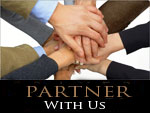 SUPPORT MY MISSION TEAM AND I AS WE PREPARE TO GO TO UGANDA EAST AFRICA JULY 2019

I had a vision of the world spinning fast toward me.  The Lord let me know it is time to take the Message of Salvation to the world.  And he said unto them, Go ye into all the world, and preach the gospel to every creature. He that believeth and is baptized shall be saved; Mark 16:15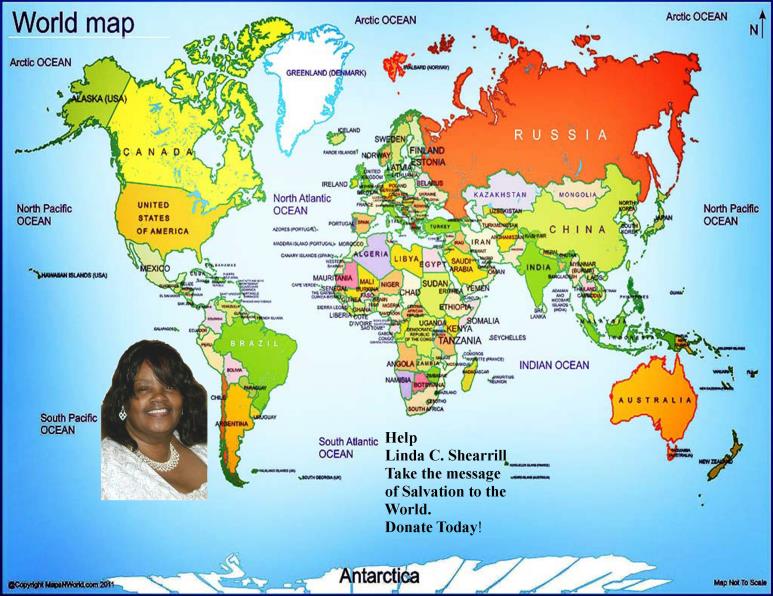 Linda C. Shearrill International Ministries

LAST DAYS OUTPOUR RADIO BROADCAST

TAKING THE GOSPEL TO THE WORLD

NEW BEGINNING START SATURDAY, SEPTEMBER 7, 2019

UTC 1600 17.815

THROUGHOUT AFRICA - THROUGHOUT EUROPE

YOUR SUPPORT IS SO IMPORTANT DONATE TODAY

BROADCAST HEARD EVERY SATURDAY UTC 1600 17.815